Speakers Showcase
Return to main page to view all speakers.
Kathryn Sollmann
Specialties: Women's career advancement, work-life issues, financial security
Home base: Wilton, Connecticut
Website: kathrynsollmann.com
Twitter: @kathrynsollmann
Kathryn A. Sollmann, author of Ambition Redefined: Why the Corner Office Doesn't Work for Every Woman & What to Do Instead, is a trusted and pragmatic career coach who has created and led hundreds of programs that help women sustain and advance careers as they blend work and life. In all her presentations, Kathryn emphasizes the importance of women staying in the workforce through every age and life stage to achieve long-term financial security. Through her blog and coaching firm, 9 Lives for Women, she helps current professional women find the work flexibility they need to avoid costly breaks, and she shows women at home caring for children and/or aging parents how to return to lucrative flexwork.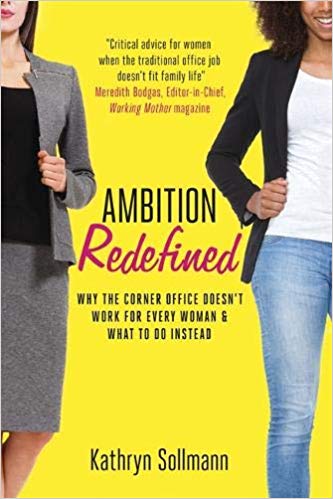 Her "Make Work Fit Life" event drew an audience of 200 women and sponsorship from AXA Advisors, Cigna, Ernst & Young, Fidelity, Merrill Lynch, Raymond James and Wells Fargo. She has led compelling discussions for women's professional and community organizations, internal corporate women's groups, college alumni and career services programs and financial advisors focused on retirement security for women. A frequent media resource, Kathryn has been featured by The Wall Street Journal, The New York Times, Financial Times, Cheddar TV, WCBS Radio, Yahoo! Finance, ForbesWomen, Next Avenue, Wharton Business Radio, CEOWorld Magazine, Entrepreneur, Quartz at Work, the American Management Association and more. Ambition Redefined has been called a "Business Book to Watch" by 800-CEO-READ. Find links to her interviews and appearances here.
A mother of two daughters, Kathryn has worked non-stop since the age of 16 in many flexible ways. As her family needs ebbed and flowed, she negotiated flexible full-time and part-time schedules with demanding employers, launched a variety of entrepreneurial ventures solo and with partners, established independent marketing communications and career coaching practices, worked in a home office as a telecommuter and generated a wide range of freelance projects—while managing a household, carpooling, attending school plays, tending to sudden health issues of aging parents and in-laws, taking dogs to the vet and making yet another dinner.
Suggested Topics
Video Samples
What People Say About Kathryn Sollmann